Pioneer Base Ball Club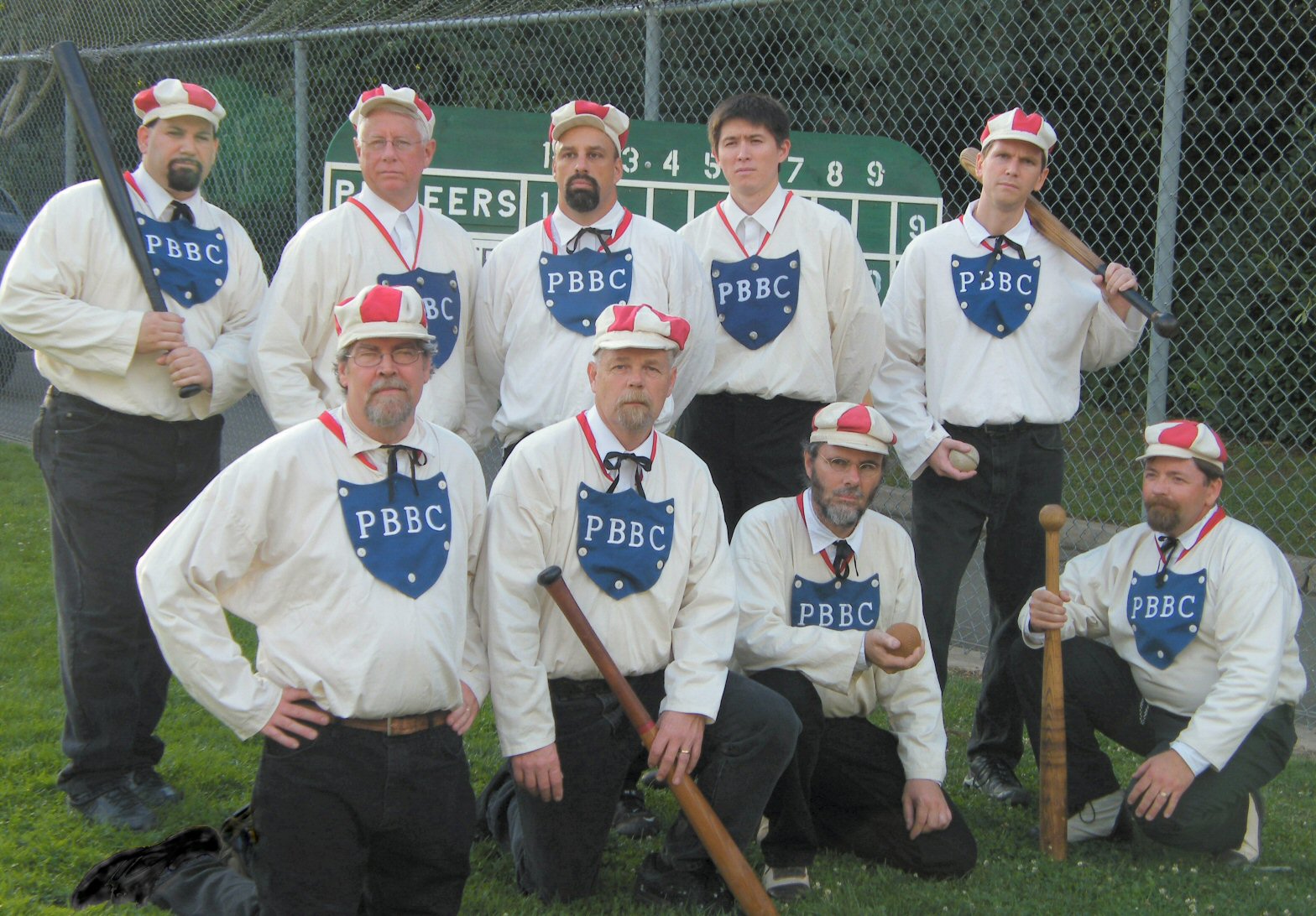 We represent the Pioneer Baseball Club of Portland, Oregon. This was the first organized base ball club in the Pacific Northwest. The club was organized in May of 1866 and played its first match game against another club in October of the same year, besting the Clackamas Nine of Oregon City by a score of 77-45. In December, the club sent members all the way to New York City to attend the annual meeting of the National Association of Base Ball Players. They were accepted as a member club in this organization and were able to vote on proposed rule changes and other business. The club sent representatives to this meeting the next year as well, but after that, they stayed home and helped to organize an association of clubs in the Pacific Northwest instead.
It is our intent to represent historical base ball as it was played in the early days. Our uniforms are recreations of the uniforms actually worn by the Pioneer club in 1866 and we play by the rules of the National Association of Base Ball Players as printed in 1864 in the Beadles Dime Base Ball book.
| | | | |
| --- | --- | --- | --- |
| Club Officers: | President | Dave McCloskey | mccloske@ohsu.edu |
| | Captain | Blaise Lamphier | AllNationsBB@aol.com |
| | Secretary | Joe Waller | jwallerrocks@yahoo.com |
| | Treasurer | Emmett Gauntt | emmett.gauntt@esis.com |
Webmaster gggmoore@juno.com